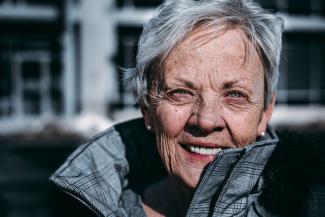 Dementia May Be on the Decline
Dementia is a significant concern for each of us hoping to live a long and healthy life. 
Medical advances are improving the longevity of our physical body, which in turn increases our chance of a decline in our cognitive health.  We may currently have a 12-year gap between good physical health and good cognitive health.
A recent new study shows the prevalence of dementia declined from 2000 to 2016.  The study is titled, "Trends in Inequalities in the Prevalence of Dementia in the U.S."  It was funded by the National Institute on Aging and conducted by RAND Corp., a nonprofit research organization that Douglas Aircraft Co. created in 1948 to conduct U.S. Air Force research.  The findings are published in the November 7, 2022, edition of the journal Proceedings of the National Academy of Science.
According to the study, the "age-adjusted prevalence of dementia decreased from 12.2% in 2000 (95% CI, 11.7 to 12.7%) to 8.5% in 2016 (7.9 to 9.1%) in the 65+ population, a statistically significant decline of 3.7 percentage points or 30.1%."
In other words, this is a reduction in the number of seniors with dementia from about 12 in 100 seniors to 8.5 in 100 seniors during those 16 years. 
In addition, dementia declined by a greater percentage in women than men, reducing the degree of greater prevalence that exists among women.
The authors note that some reasons for the improvements during this period may include the following:
Rising levels of education.

A reduction in smoking, and

Better treatment of key cardiovascular risk factors such as high blood pressure.
What can you do to protect your cognitive health and reduce your chances of dementia?  Exercise regularly, monitor your heart health, avoid smoking, and continue to learn something new each year to improve your brain's neural pathways.