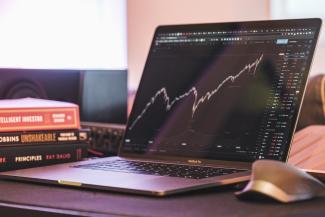 Market Update Dec. 5, 2022
2022 has been a tale of two halves for the S&P 500.
The return for the first half is -20.6%.
The return for the second half year-to-date is +7.6%.
What can we expect going forward from here? 
One of the valuations that can provide insight is the Shiller PE (Price/Earnings) Ratio.
The Shiller PE ratio is a price earnings ratio for the S&P 500 based on average inflation-adjusted earnings from the previous ten years.
It's known as the Cyclically Adjusted PE Ratio (CAPE Ratio), Shiller PE Ratio, or PE 10.
As of Friday, 12/02, the Shiller PE was 29.79.
Since 1881, the average annual return for all ten-year periods that began with a Shiller PE (or CAPE) in this range has been slightly positive to slightly negative.
A year ago, the ratio was at 38.31, and forward returns were expected to be slightly negative. 
Because prices have fallen over the past year, the ratio has dropped to 29.76.  Now, forward returns are expected to be slightly positive.
As you can see from the chart, a better starting point is when the ratio is 15 or below.  To reach that level, either prices need to drop or earnings need to increase or a combination of both.  
Obviously, the more palatable solution would be an increase in earnings, but that may be hard to achieve if we enter a recession next year.
I am concerned that the risk of recession continues to increase. While December is typically one of the best months of the year for the market, continued caution is in order as we head into 2023.