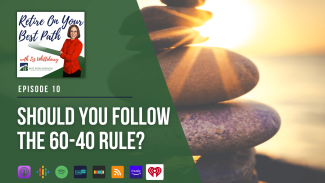 Ep 10: Should you Follow the 60-40 Rule?
Is the 60-40 portfolio dead? The 60-40 portfolio has been used for many, many, years to diversify a person's bonds and stock portfolio.
Over the last few years, market changes, interest rates, and inflation have had people questioning the rule. So, today we will be taking a look at whether or not we should still be using it and what alternatives there are.
What is the 60-40 rule? (1:45)
What is a better alternative to the 60-40 rule? (4:25)
Why a portfolio should look different from client to client. (10:40)